The Arctic is experiencing accelerated transformation, and this presents a host of new challenges and opportunities. Jefferson Institute collaborated with Brown University, Portland State University, University of Iowa, and University of Alaska Fairbanks to create the Arctic Horizons project. Supported by the National Science Foundation's Arctic Social Sciences Program, Arctic Horizons brought together members of the Arctic social science and indigenous communities to reassess the goals, potentials, and needs of these diverse communities within the context of a rapidly changing circumpolar North.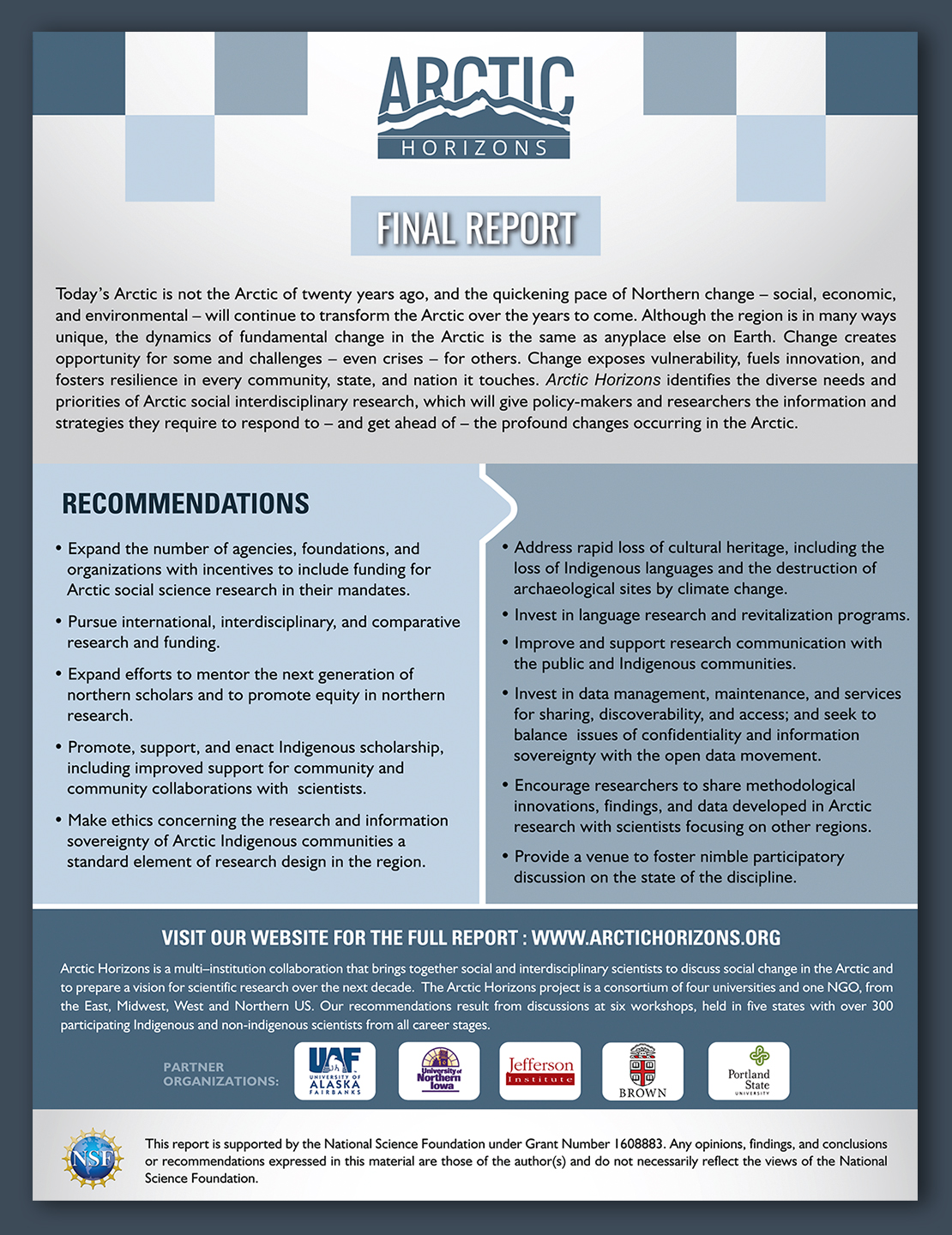 Foreseeing the future of Arctic social science research
During the course of the project, approximately 150 western and indigenous scholars gathered at a series of five topical and regional workshops on the future of Arctic social science research. The broader Arctic social sciences, indigenous science, and stakeholder communities contributed to Arctic Horizons through special sessions at national and regional conferences as well as an interactive web platform developed by Jefferson Institute. This community-based effort aims to help shape future Arctic social science research and inform Arctic economic, environmental, and political policy development.